Ravenhill Discovery Center Rebrand
This project was instructed to take a non-profit and redesign the entire brand identity.
Logo design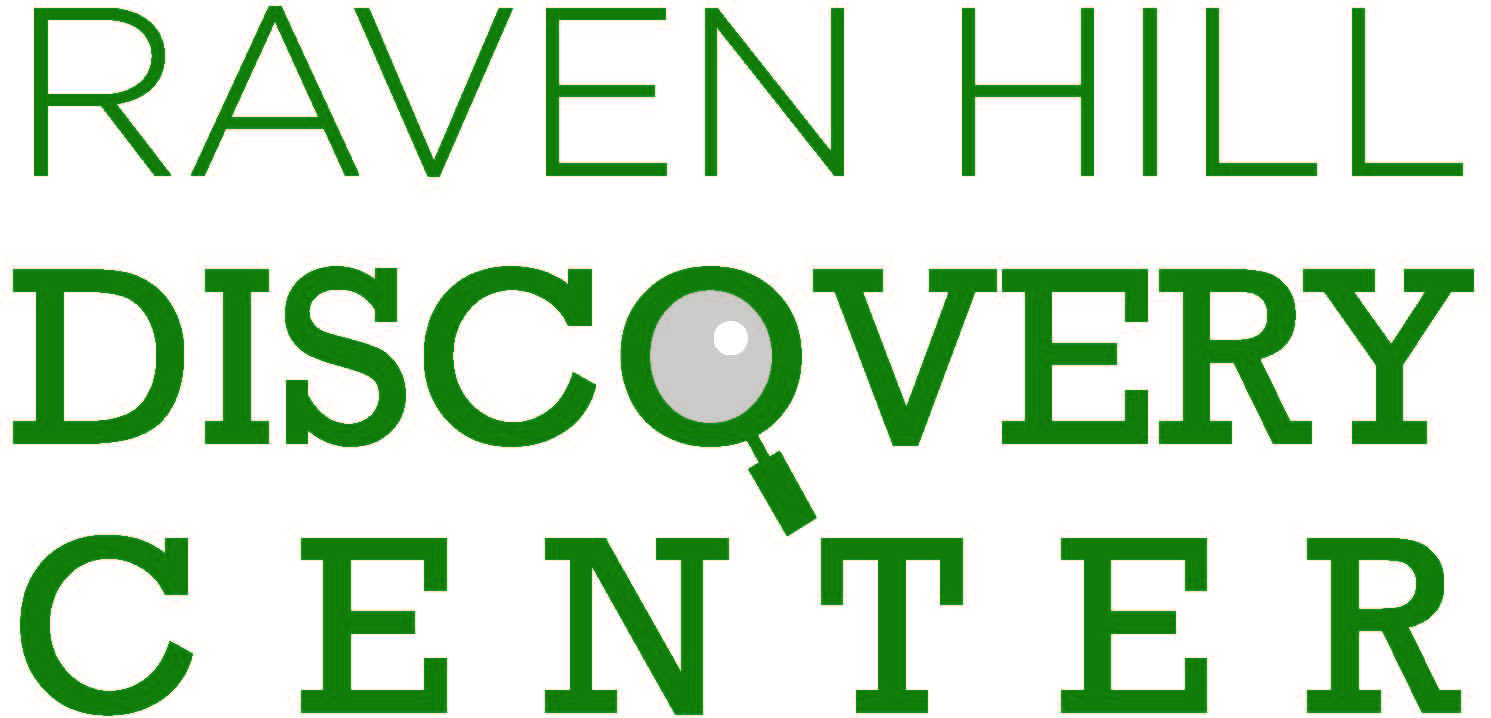 The logo was designed to take away focus from the name Ravenhill and direct it to the idea of a discovery center. This approach was meant to provide a more child appropriate image and promote an enviornment of learning. The "O" of discovery was changed to act as a magnifying glass near the center of the logo to act as a point of interest.
Letterhead, Fax, Envelope, Shipping Label, & Business Cards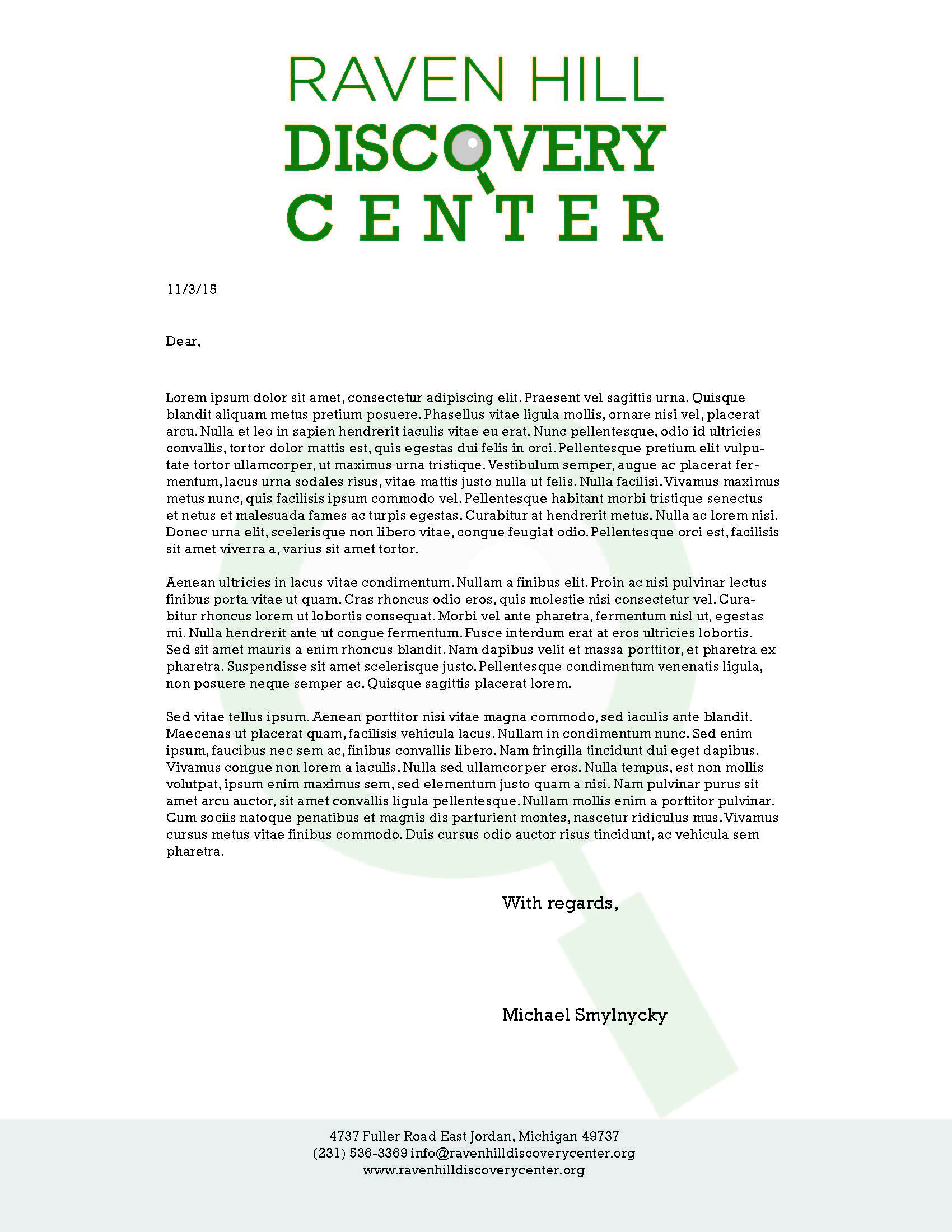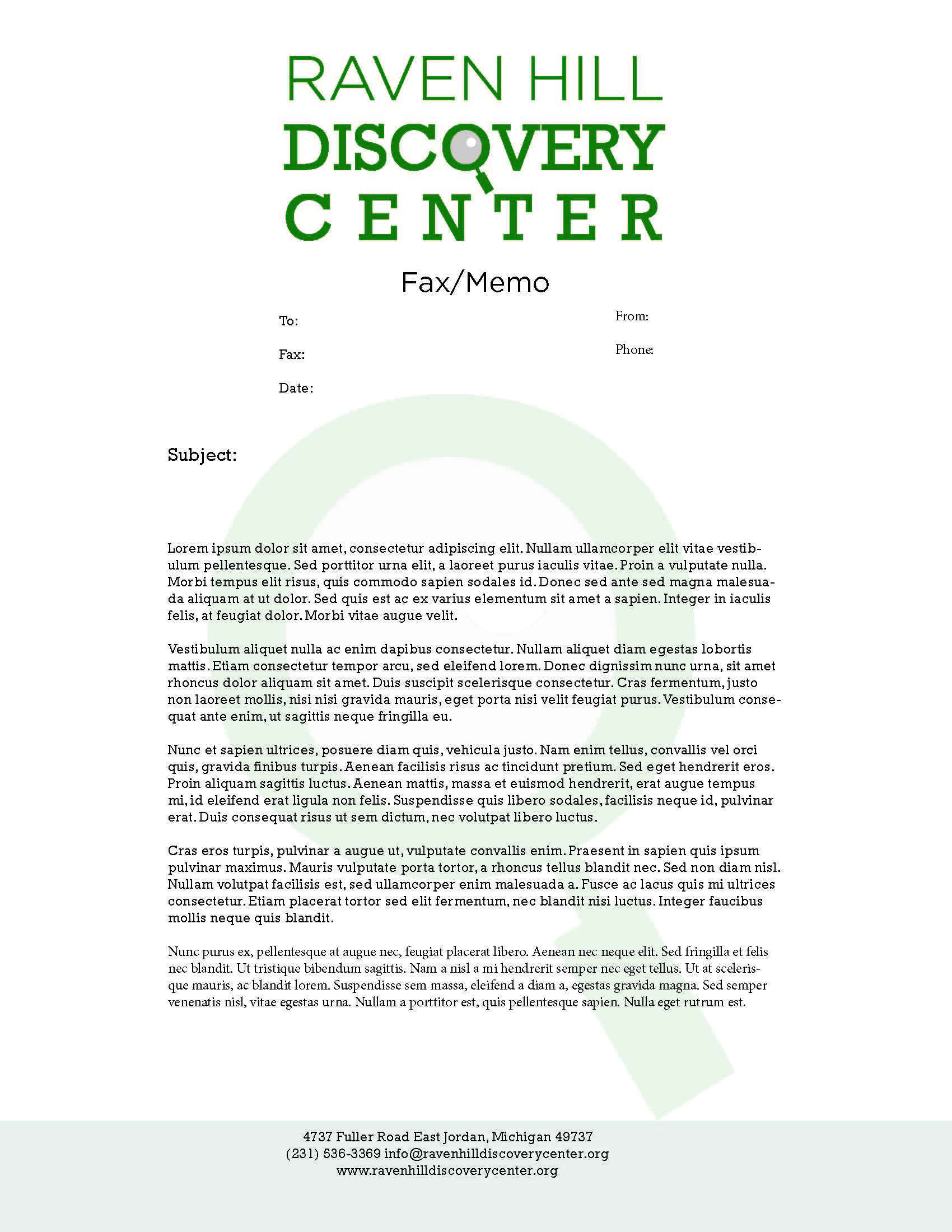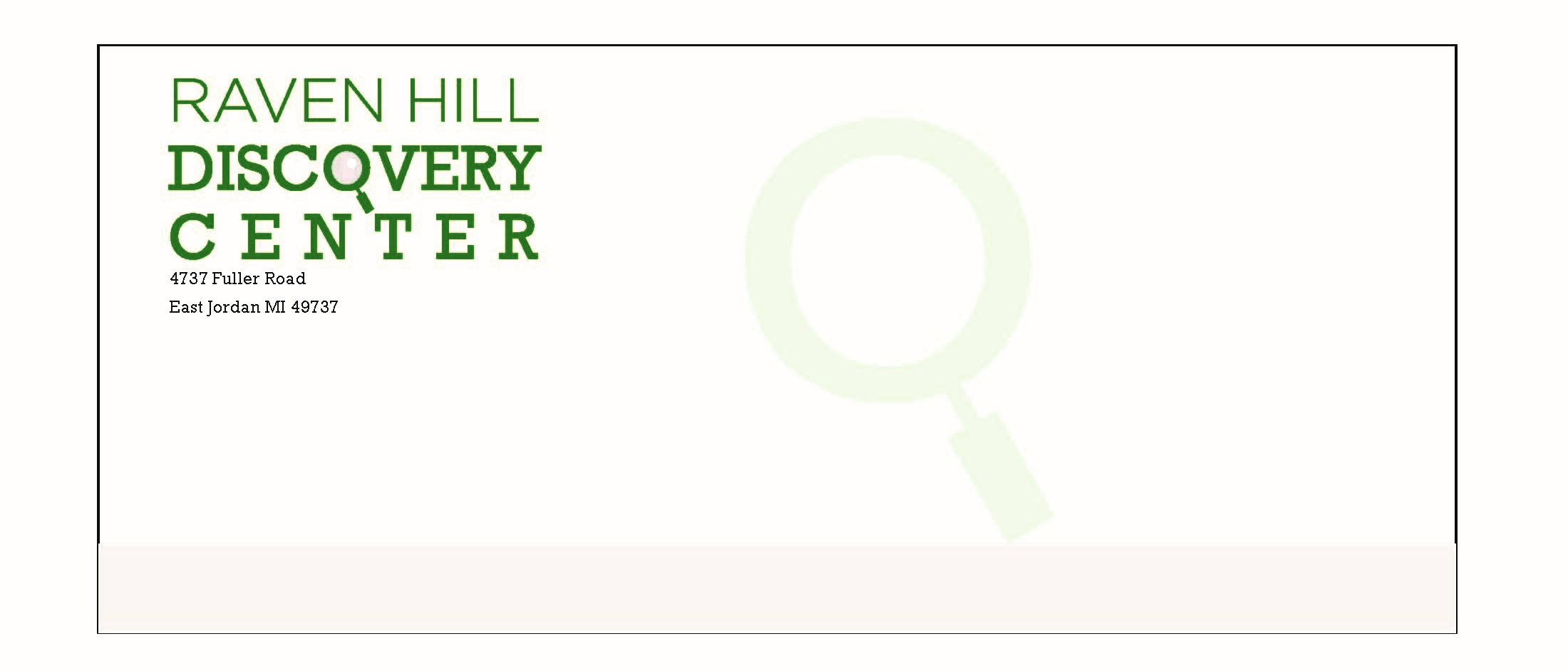 All of these deliverables were designed to work together with a single design identity that helped the new logo appear prominently on all deliverables.
Brochure Design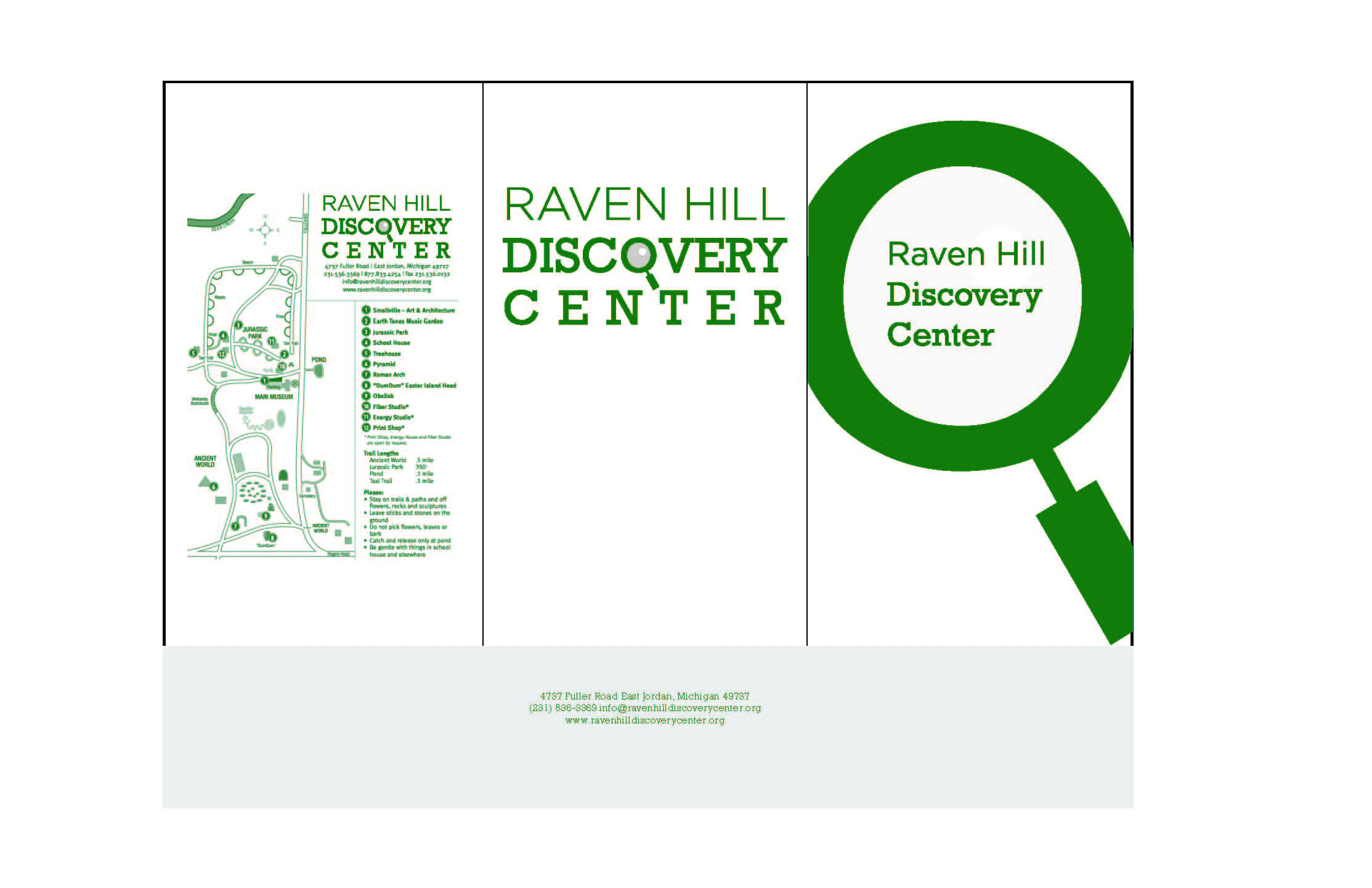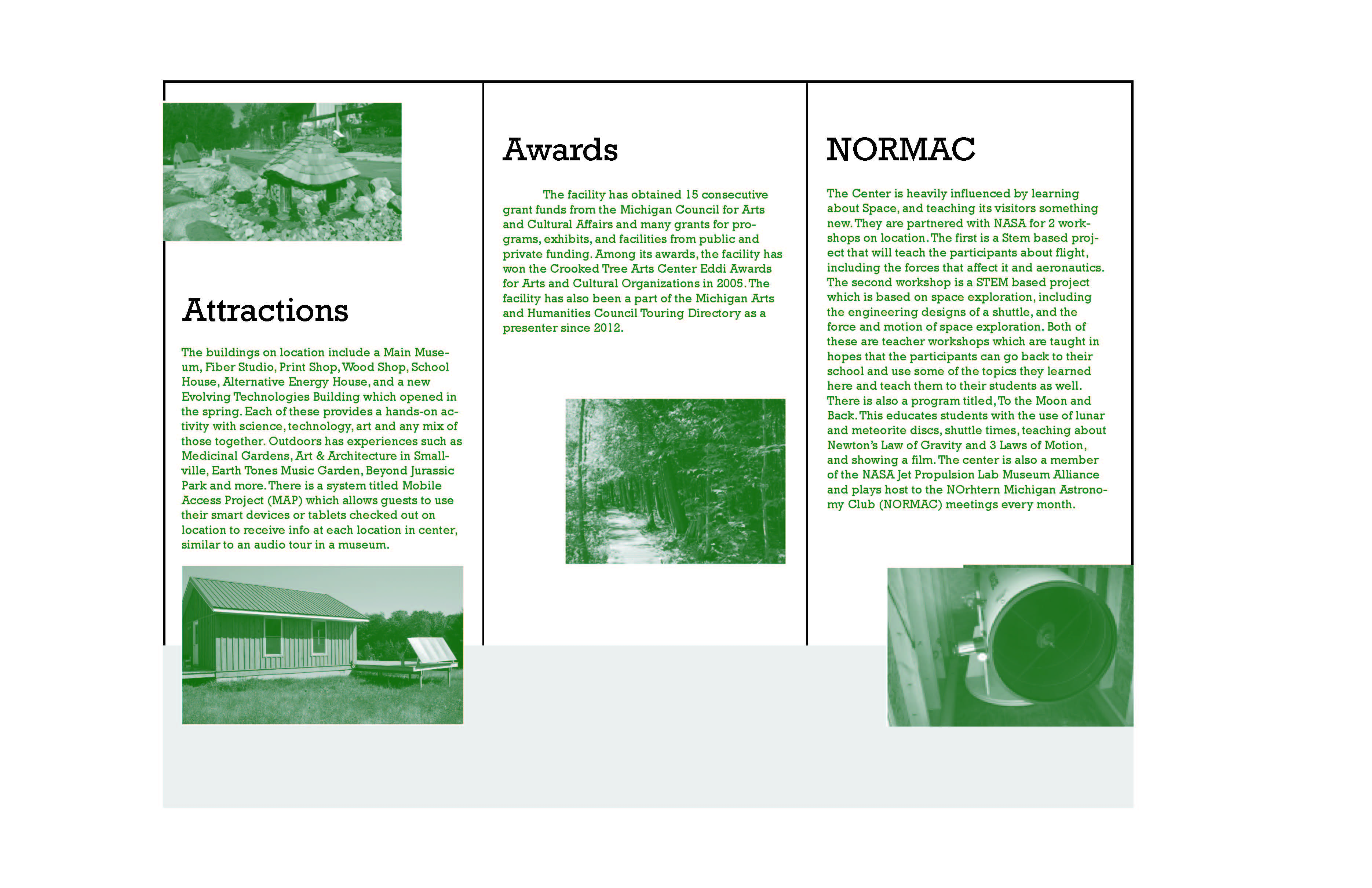 The Brochure was designed as a tri-fold taking advantage of the style used with the deliverables. The interior is designed with strong typographic rules to keep the reading clean and easily print the topic on the page. The imagery is di-tones to keep in line with the color limits presented by the project.
Signage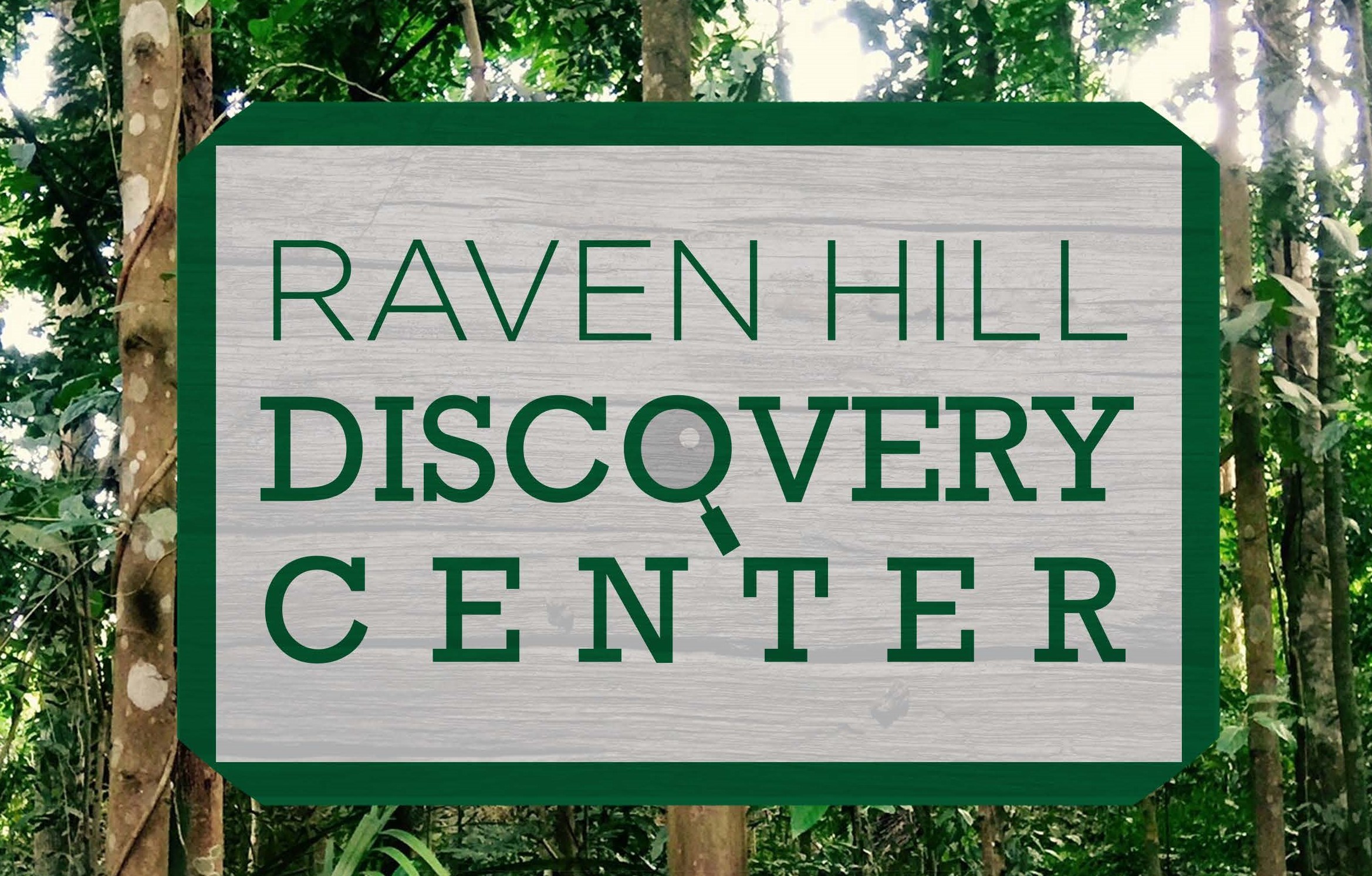 The signage for the on-site location is the logo painted on a wooden sign to stick with the theme and location being a wooded area. It maintains the two colors used throughout the brand, with an emphasis on the gray as a background to pop out any of the green around the sign.
Website Design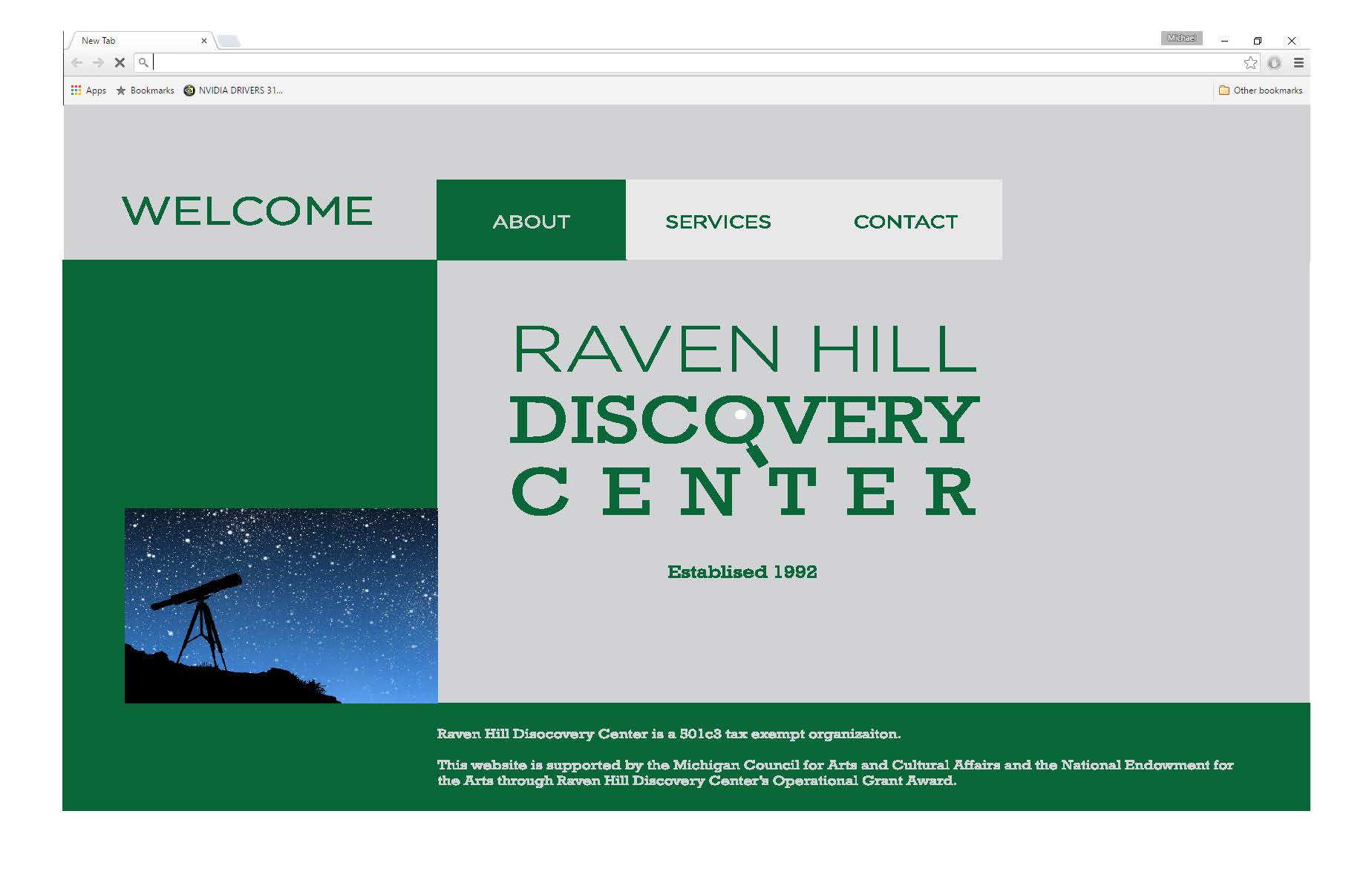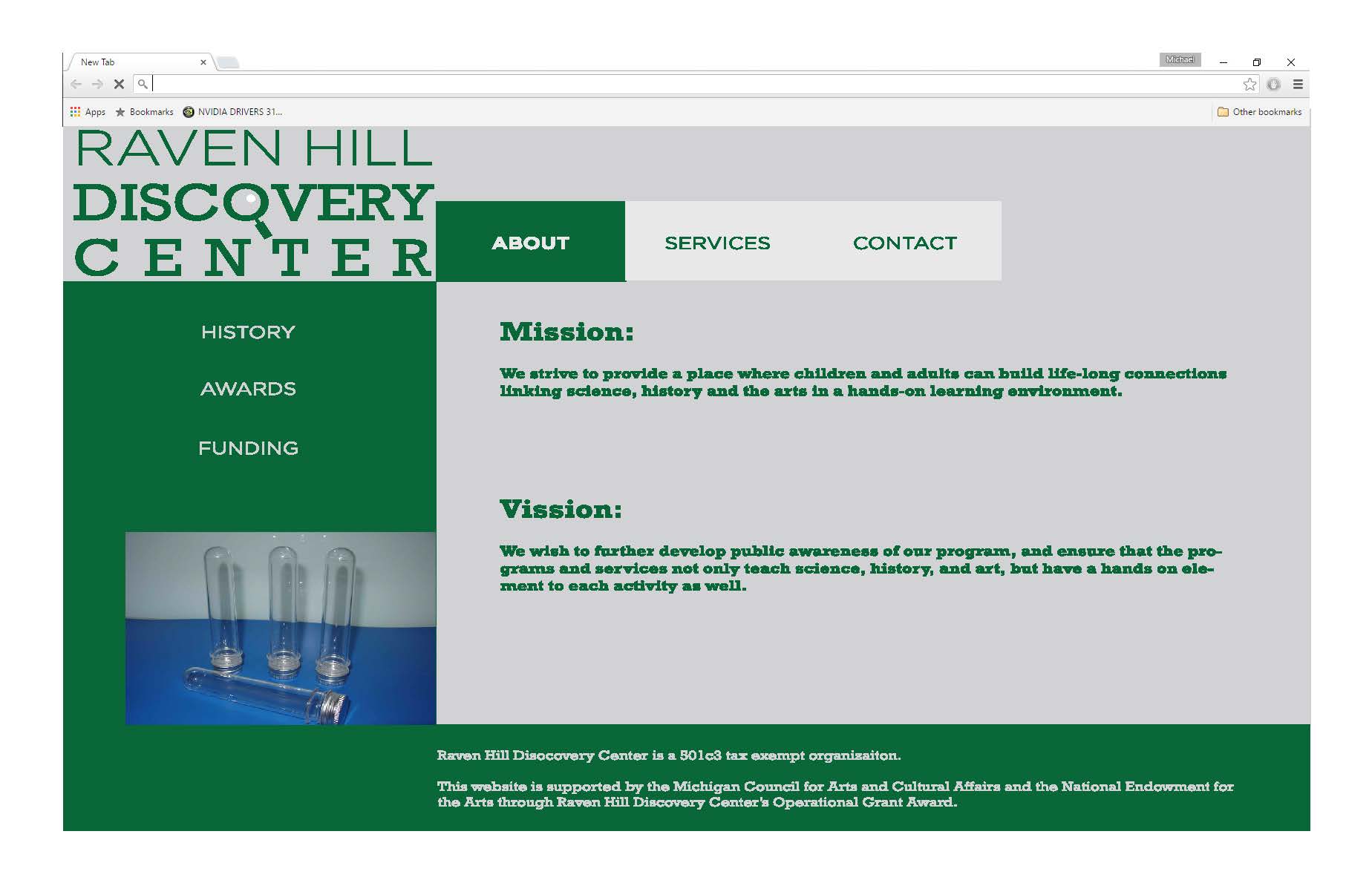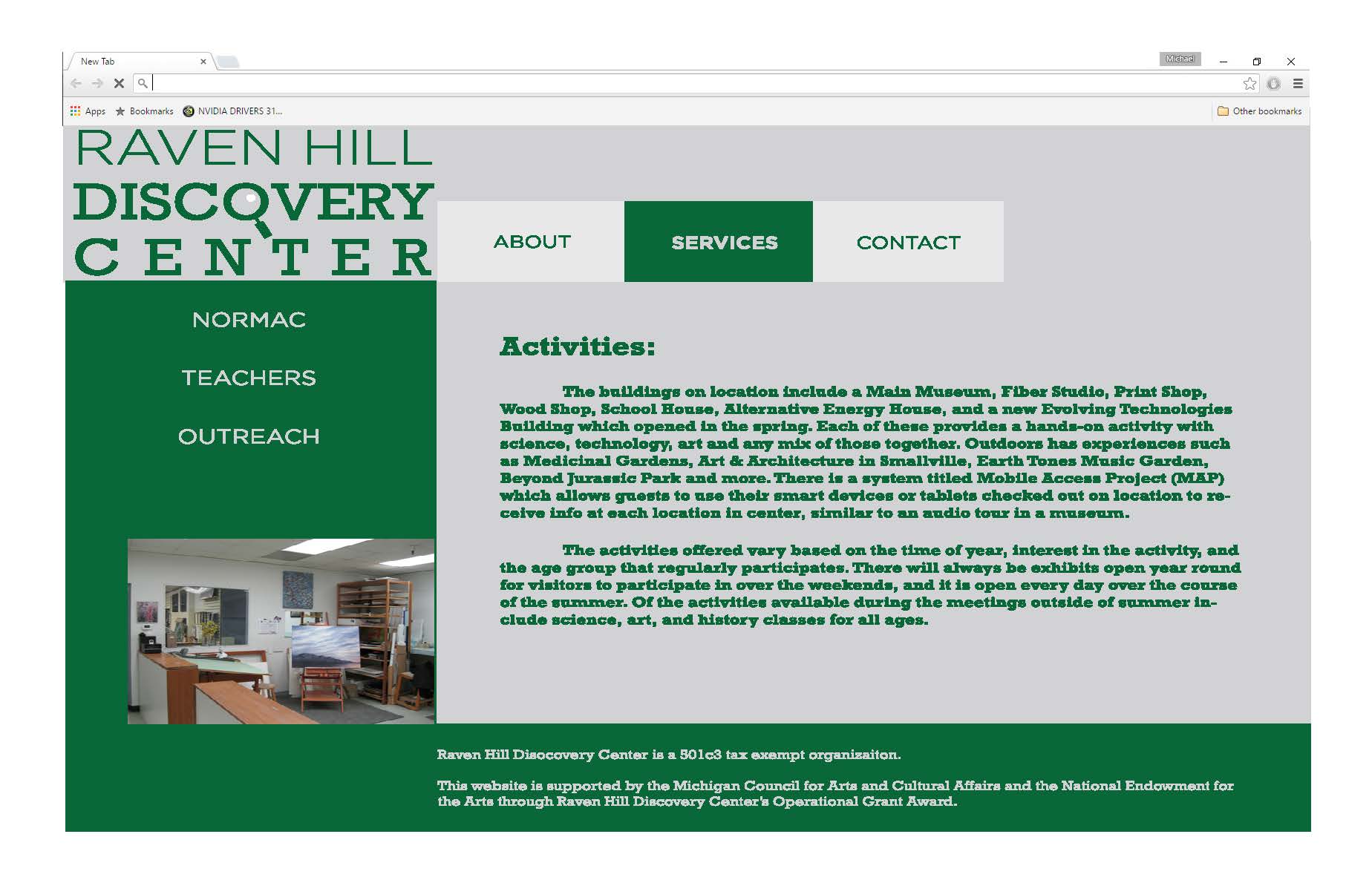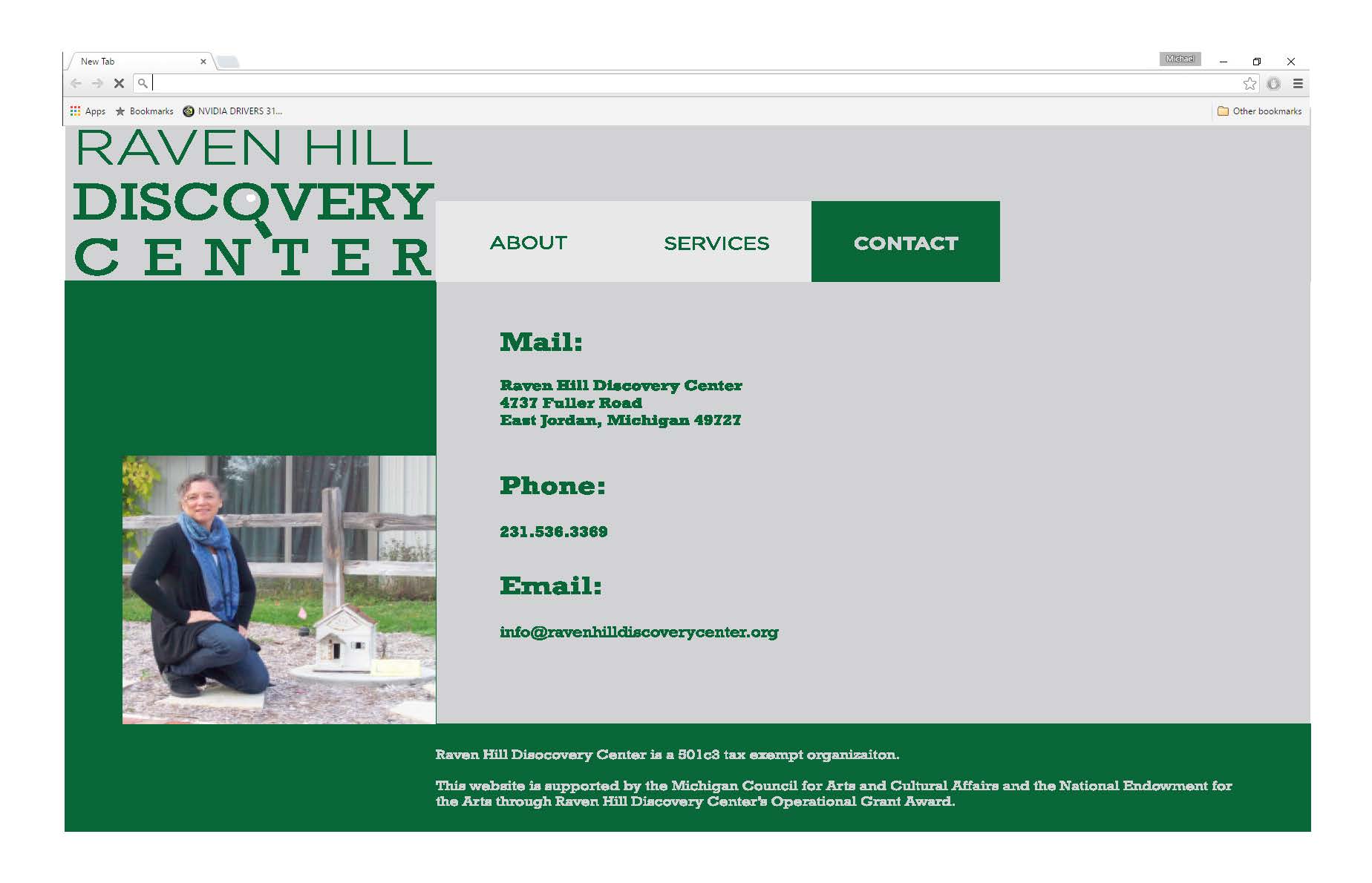 The website followed the proviously created type and color rules and was designed to act as streamlined as possible for a viewer. Three options are presented to the visitor on the main page and while exploring these pages more branching paths are presented on the left sidebar.