Vintage Wine Company Price Book
This project was created to present the entire inventory of Vintage Wine Company in a price book. The main purpose of the book was to be used by the companies sales force to sell wine to clients in an easy way. The company required the use of maps to further educate buyers about where a given wine comes from.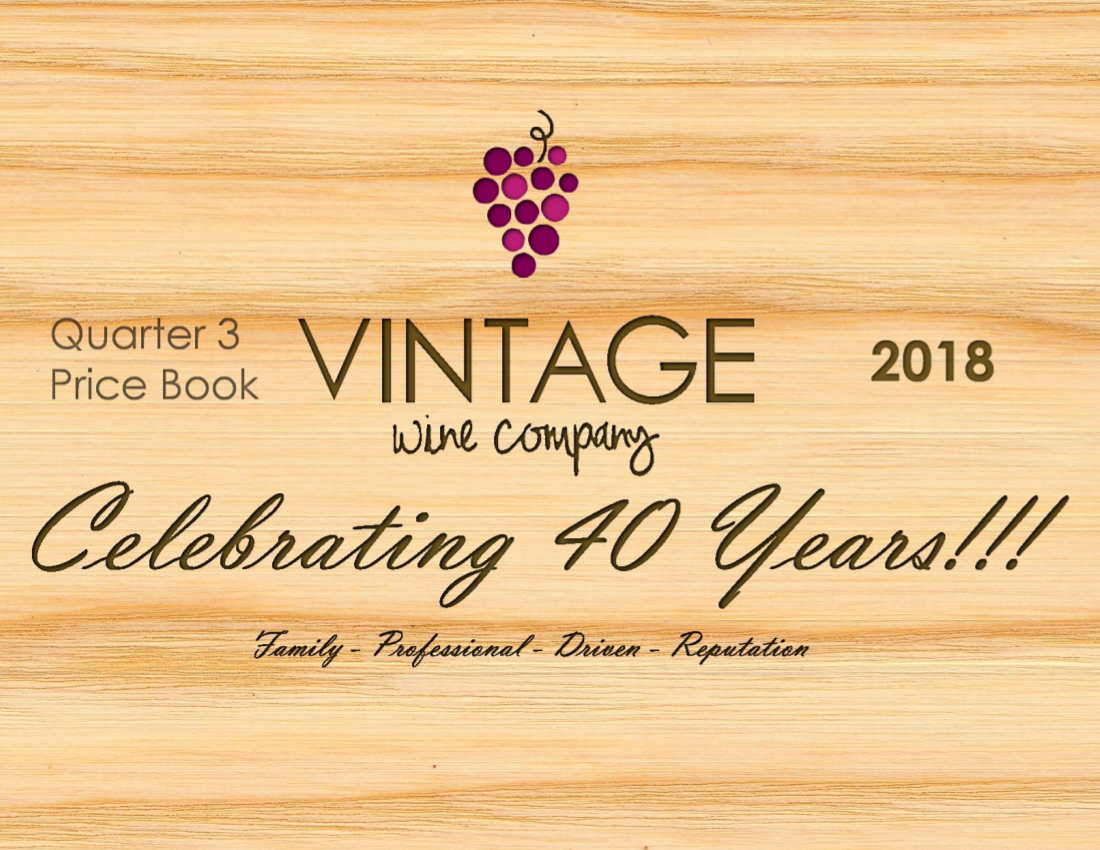 The main cover of the book was designed to replicate the look of a stained wine box traditionally used by the wineries of the bordeaux region. The company liked the style and felt it gave the company the prestige of that region of wine makers.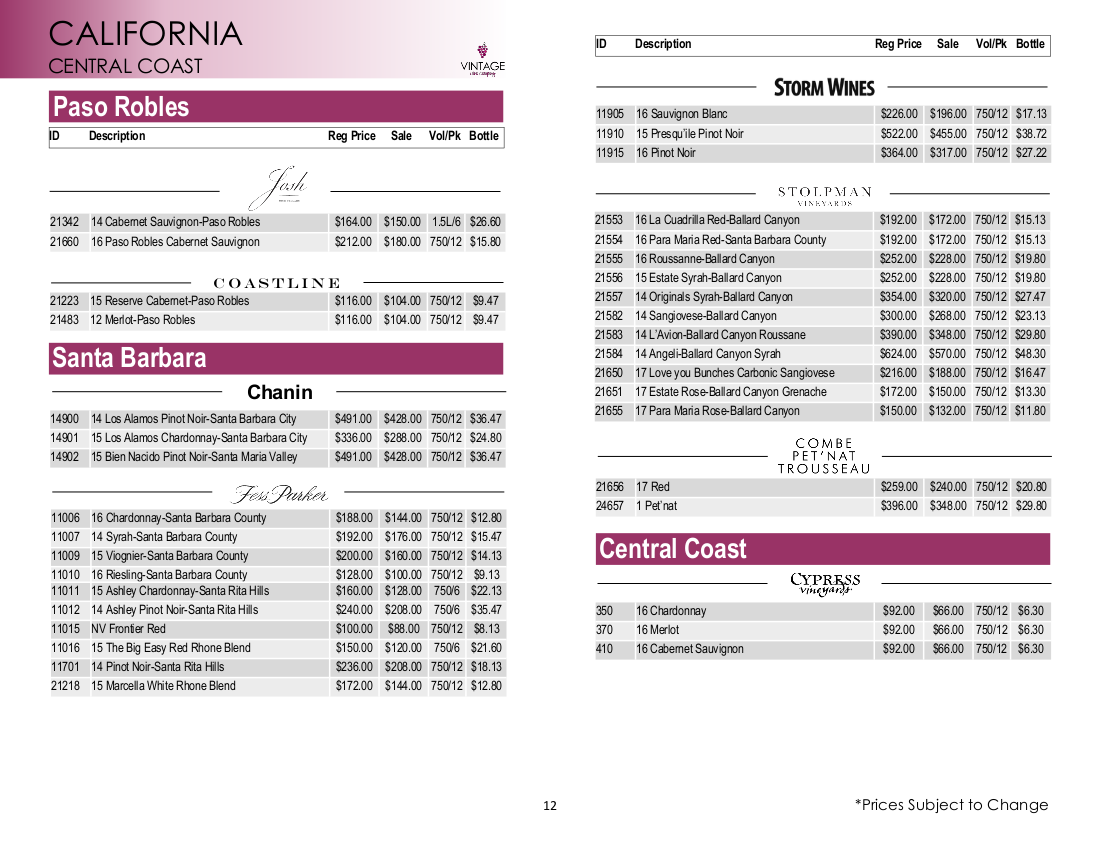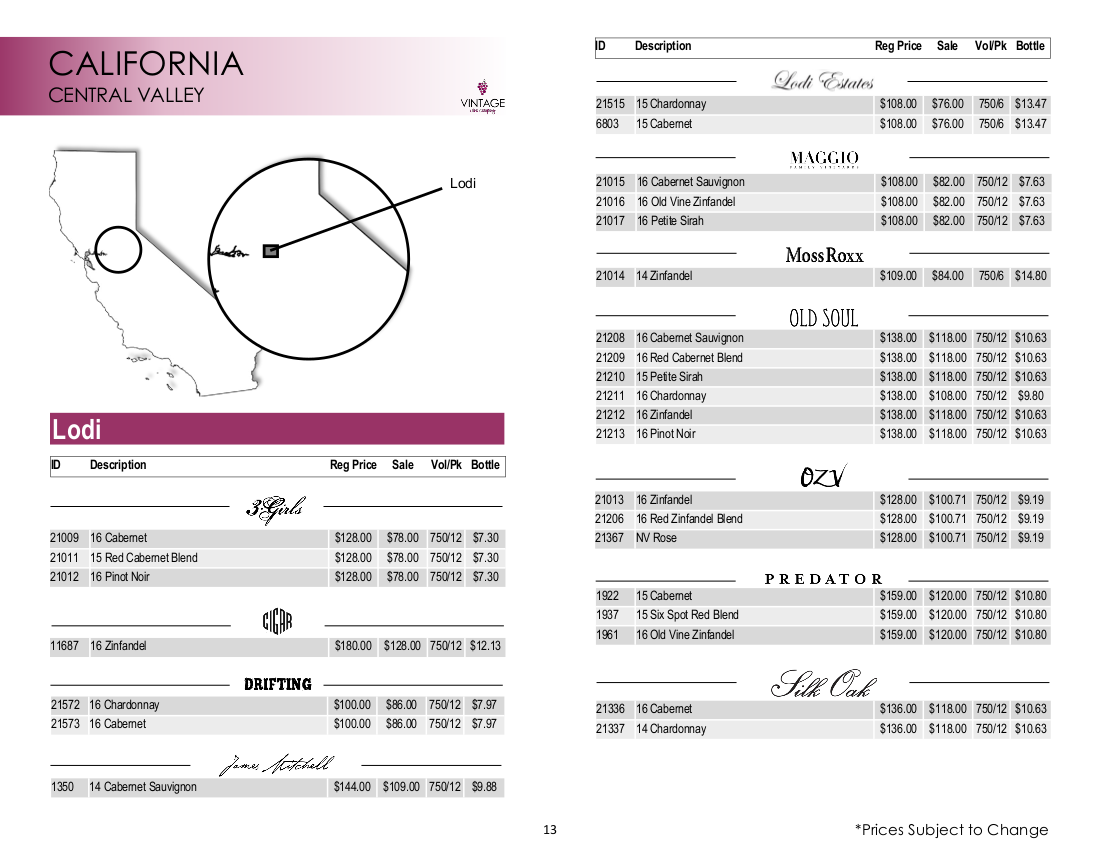 The book was only about 60 pages long, so it was not very thick. Creating the book to be landscape with a spiral binding was the perfect combination. It allowed me to design a grid on the page to fit as much inventory viewable as possible while including all of the required pieces of information the company required of the book. Choosing to make the book landscape allowed me to fit two columns of inventory on each page, while maintaining each item to one line.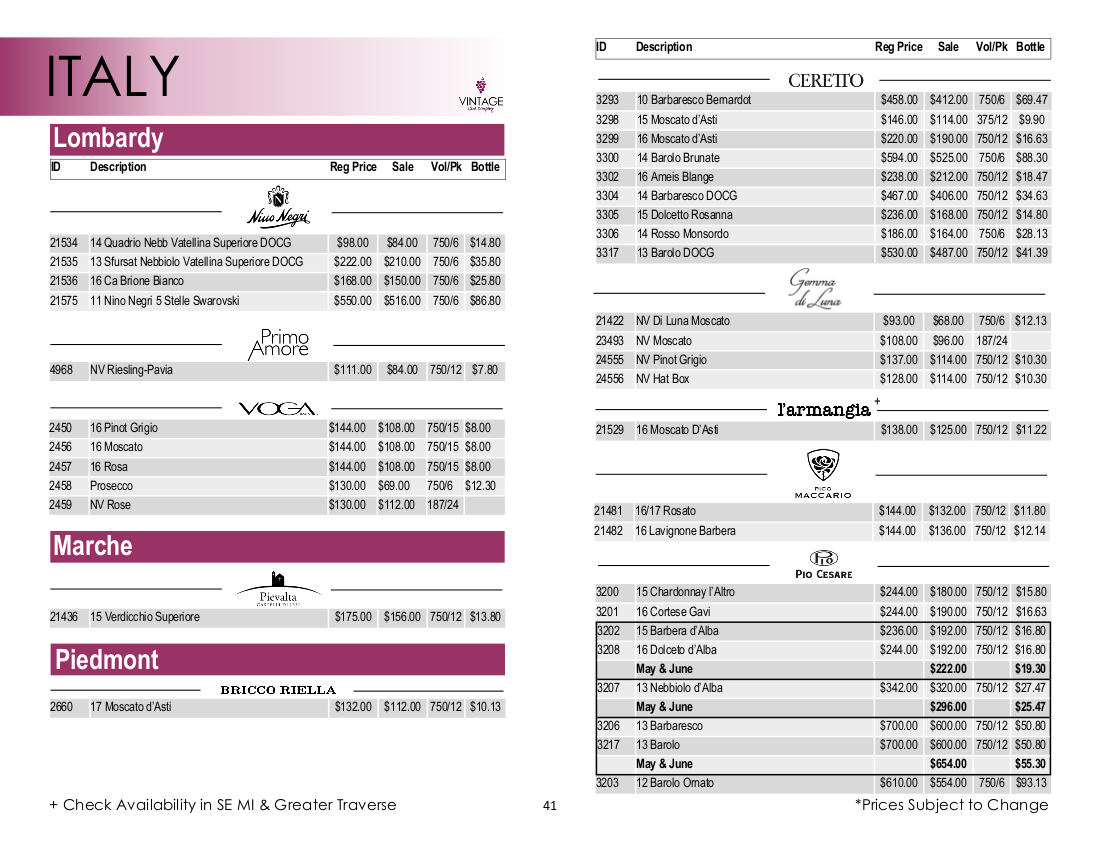 Some items required extra work as the company requested printing to happen by traditional quarter rather than by fiscal quarter. This meant I could not make price changes per print, rather I was required to include prices that would change mid quarter and specify them with the month it would happen. Adding an additional row below the item stating the month and price was the most reader friendly option. Other books with the similar purpose with mid quarter changes had the month specifiying the price to the side in short hand, and was easy to miss.